Canon has released a generic webcam driver utility that enables operators of supported Canon EOS and PowerShot cameras to plug into their Windows (and Mac) PC. This allows the operator to select their camera device as if it were a webcam in a variety of applications including CardExchange Producer.
The driver is available on Canon's support site here:
Canon U.S.A., Inc. | EOS Webcam Utility
This is a useful solution for supporting Canon camera models our application may not natively support now.
Downloading the driver
Go to the driver website and below will be the list of supported EOS and PowerShot cameras. Select your camera device and you will be taken to the Drivers & Downloads page for that camera model.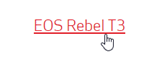 There you will find a list of software for the device, one option being "EOS Webcam Utility 1.1 Windows"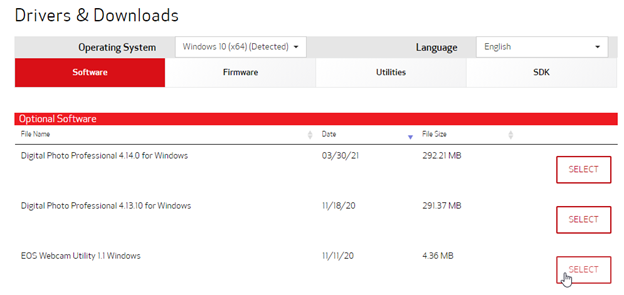 Follow the download instructions for your browser.
Extract the contents of the .zip file to a new folder, and run the setup.exe file to install the utility: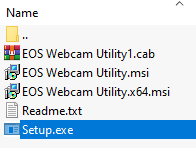 Setting up in CardExchange Producer
After installation, make sure CardExchange Producer is closed and plug in your Canon camera. Open CardExchange Producer, go to your Photo Options menu, and select the new EOS Webcam option in the DirectShow engine option: