In Press version 1.0.2.0, we have released a new way to define how filtering is run. This allows us to now be able to filter on whether or not a record has a photo.
When you update the Press client, you will now have the ability to change whether the filters are applied from the Client side, or Server side. This is done through the configuration tool.
Open up File Explorer, and go to the program installation directory: C:\Program Files (x86)\CardExchange Solutions\CardExchange Press
Click and drag the CardExchange.Press.exe.config file onto the CardExchange.Config.exe application to open the configuration file editor.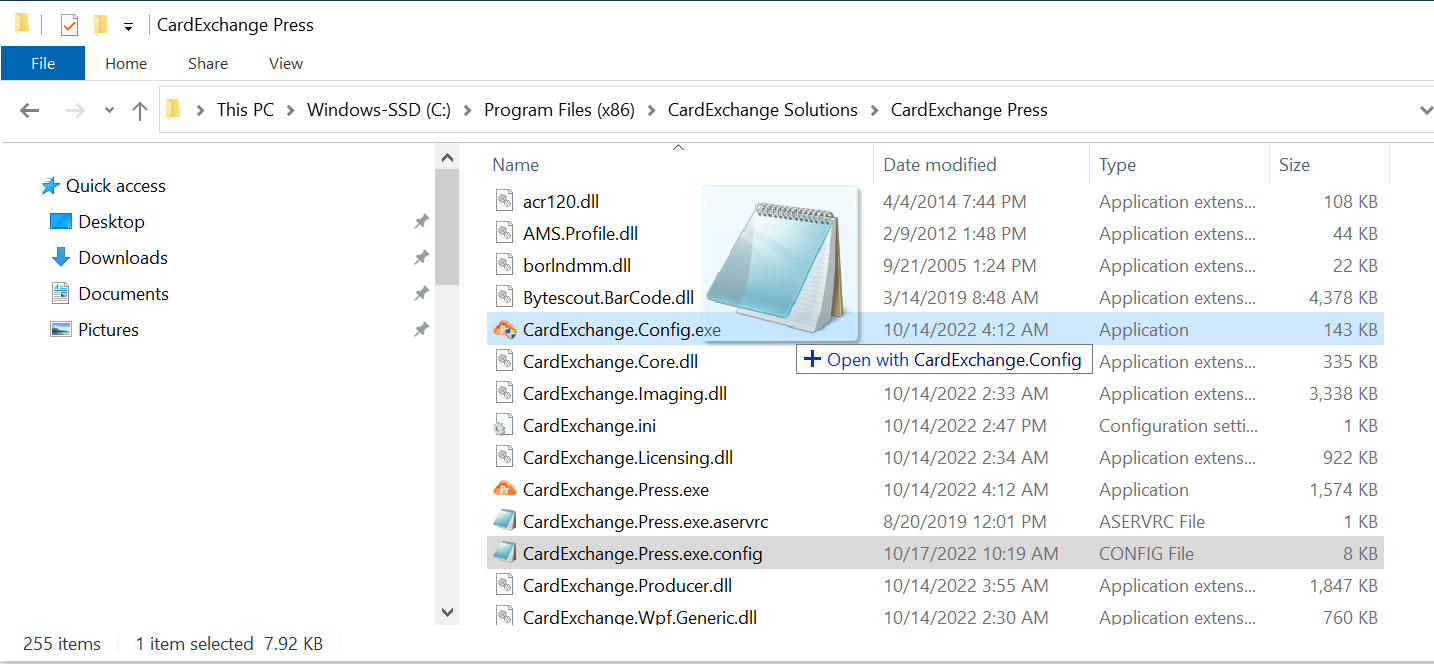 Once you have opened the configuration utility, go to Application Settings -> DatabaseSetup.Settings. Here you will see two new options: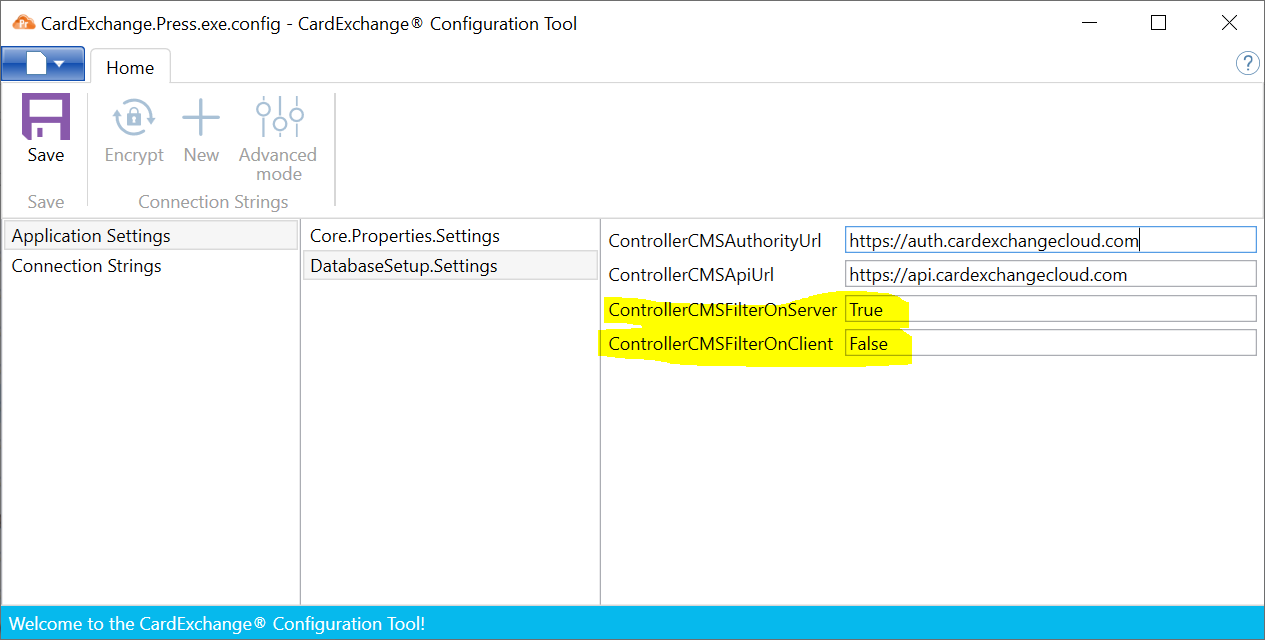 Do note that you must have one, and only one, of them set to true at a given time. If you would like to do the Photo filtering, you must have ControllerCMSFilterOnServer set to True.
Filtering on a photo:
After setting the software to filter at a server level, open up press, then go to the Data tab, and Click on the Edit Filters button:

By default you will have two filters pre-defined, Printed, and To be Printed.
We are going to add a new filter by clicking on the Add button: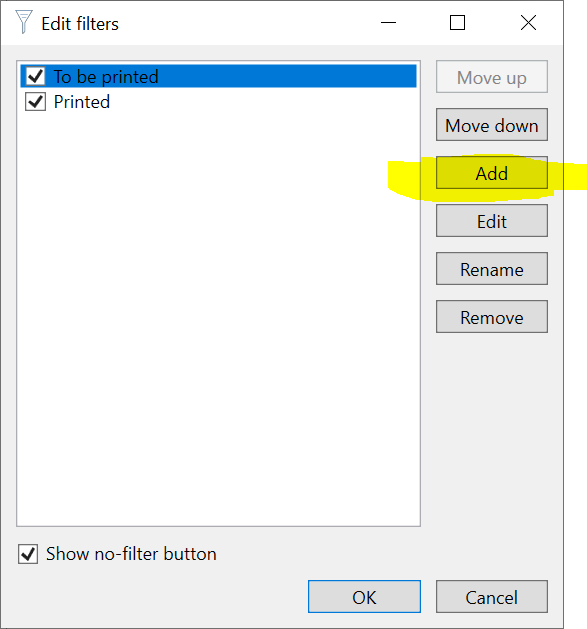 You have a few choices of the filter that you can add. Here is an example of some common ways you may want to filter:
Has A Photo: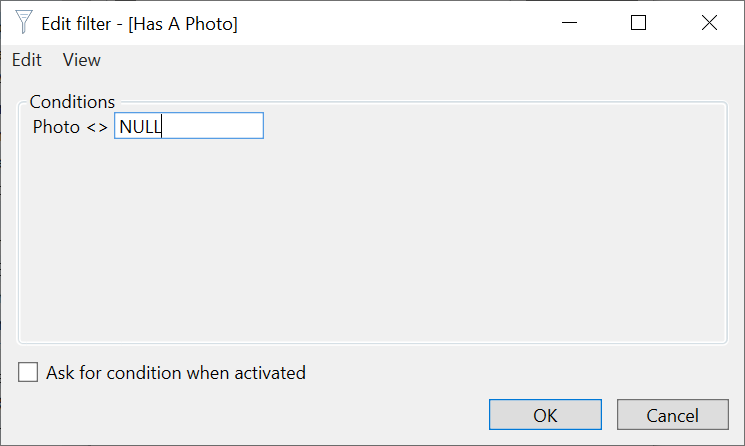 Does not have a photo: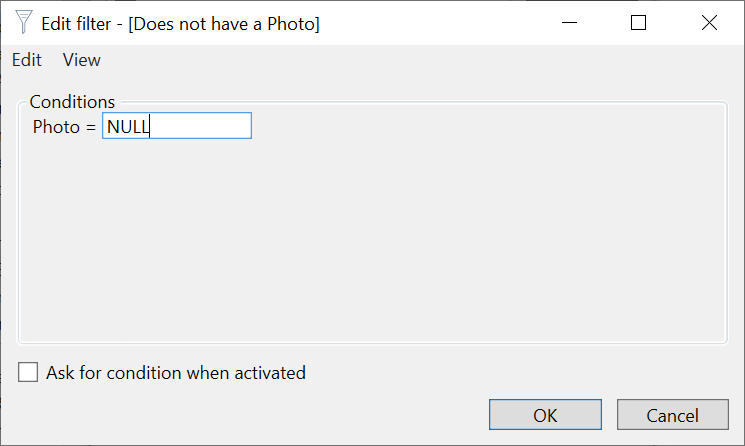 Has A Photo and Needs to be Printed: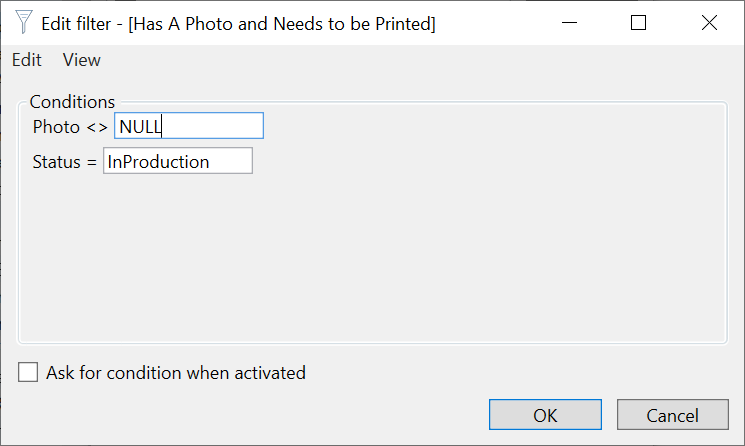 You can add as many conditions you would like to make specific filters that you will need to use.